Frequently Asked Questions
What are iMover Leads hours of operation?
Monday through Friday 7am to 5pm (Pacific Standard Time). Or email us at info@imoverleads.com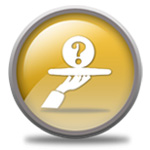 How does iMover Leads generate their auto transport leads?
Our leads are produced by several lead generating websites that we manage on a daily basis.  These lead generating sites are search engine optimized and are specific to the Auto Transport Industry. At these sites customers are asked to fill out a brief auto transport quote request and in return they will receive 10 vehicle moving quotes. To drive traffic to our websites, we use both SEO "search engine optimization" and SEM "search engine marketing" where we place several ads with Google, Yahoo, and Bing where we target specific keyword phrases, like "auto transport" or "moving my car". Once a request is submitted it is sent instantly to 10 Auto Transport Brokers.
How many brokers does each lead go to?
As soon as a customer request a quote on any of our websites, it is then immediately sent to 10 Auto Transport Brokers.  To keep the quality of our leads high, we consistently test and track the lead path watching for companies attempting to re-sale, share or damage our leads. Ensuring that our leads are the highest quality they can be.
What are the current lead packages iMover leads can offer? At this time, we are currently offering the following leads packages each month. We guarantee that our lead cost is no more than $1.25 per lead. However, during this time of year lead cost is averaging around $1 – $1.15 per lead. Here is a breakdown for each package:
Leads Packages Available:
$500 package   (average of 15 leads per day, 430-500 leads per month)
$1000 package (average of 30 leads per day, 870-1000 leads per month)
$1500 package (average of 45 leads per day, 1305-1500 leads per month)
$2000 package (average of 60 leads per day, 1740-2000 leads per month)
$2500 package (average of 75 leads per day, 2175-2500 leads per month)
$3000 package (average of 90 leads per day, 2610-3000 leads per month)
$3500 package (average of 105 leads per day, 3045-3500 leads per month)
$4000 package (average of 120 leads per day, 3500-4000 leads per month)
What is the cost per lead?
At iMover Leads we guarantee a maximum lead price of no more than $1.25 per lead. However, during this time of year lead cost is averaging around $1 – $1.15 per lead. In the event that iMover Leads is unable to provide the guaranteed amount of leads, we will refund/credit you the difference, however if IMover Leads generates extra leads (as is usually the case) then you keep those for free!
What if I receive a bogus or duplicate lead?
We believe you should only be paying for high-quality leads you can rely on. Unfortunately we cannot control what customers choose to enter into our leads generating sites. This is why if you receive a lead that you are not able to call and e-mail due to "bogus information" we will credit you at the end of your billing cycle or send you more leads to make up for it.  To keep information from being duplicated in the system we also track duplicate entries on a daily basis. However if a duplicate manages to get by us we will of course credit your bill for any bogus/duplicate leads.
How do I sign-up for leads?
To sign up for Auto Transport Leads please visit our Sign Up Now page for quick and easy printable applications or call to speak to a representative today (888) 221-6602.
How can I contact iMover Leads?
Call us directly at (415) 513-5170 or email us at info@imoverleads.com. Also all of our contact information can be found on our Contact Us page. You can call us directly, e-mail us, or fill out our contact us from and one of our friendly customer service representatives will contact you shortly.