iMover Leads – Auto Transport Lead Provider Reviews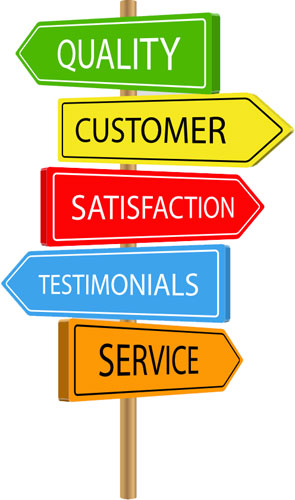 Read what our valued customers have to say about us, and why they keep coming back month after month to buy our Auto Transport Leads. We love our customers and they love us! Read more of our auto transport lead provider reviews below.

Customer Reviews:
"I must say Cristy at iMover Leads has been amazing, so professional and never a issue. I'm thankful and grateful to have the opportunity to have built such a great business relationship up over the years, to be exact 4, and many more to come. Thank you Cristy for all your help, and support, you've been amazing!"
Rene, South Beach Auto Transport
"I have purchased auto transport leads from iMover Leads since opening my business. That was three years ago. Yes, I have tried other lead providers while continuing to work with Cristy. Not one of the other providers can match the honesty, professionalism and service I receive from Cristy and iMover Leads."
Debbie, Way To Go Auto Transport
"Haul Away has been doing business with Cristy & iMover Leads for close to 4 yrs now. They have helped my business grow tremendously over the years.  5 Star leads from a 5 Star company. Thumbs way up! Thank you Cristy!"
Craig, Haul Away Logistics
"We have worked with various leads providers in the past; all of them promised us the moon and just couldn't deliver. Finally we found a company that could! We are beyond satisfied with not only the quality of leads but also the service and policies to accompany them. I don't see how iMovers' competitors stay in business with a company as exceptional as they are:  unparalleled service, excellent communication and accessibility, and experience to match! Thanks again for all your help! We would not be where we are without you."
Matt, ZIP SHIP
"I've been very happy with iMover leads since switching to them from another lead provider earlier this year. Cristy is always eager to help with any questions I have and are very accommodating to any requests. They are prompt with emails, voicemails and invoices. We feel we've benefited from their Monday through Friday lead plan since in the past we didn't always price leads over the weekend. Also, I feel the quality of their leads is the best I've received in my 3 years in the transport business. I am a happy customer of iMover leads!"
Meghan, Horizon Auto Transport
"iMover Leads is simply the best! The one auto transport lead provider I know I can count on to provide accurate real time leads! iMover Leads are as accommodating as they are reliable. Thanks Cristy!!" 
Sean, Protected Auto Carriers
"iMover Leads is by far my most trusted and profitable lead generation company that I use.  In my experience in this industry I have had companies either short me by hundreds of leads per month, or what they make up for in volume they would sacrifice in quality.  iMover provides me with the correct amount of leads purchased per month, and they are the highest quality leads around.  Since I started using iMover leads they have turned out to produce my highest closing percentage compared to all the other companies I use.  If you are on the fence about which company to use, I would highly suggest iMover Leads.  Quality leads, great customer service, and you will never have a problem with communication.  Thank you iMover Leads!" 
Lee, Premier Auto Shippers, Inc.
"Two Thumbs-up" best describes my experience with iMoverLeads. High quality leads, excellent customer service and flexible payment plans. Plus, the upbeat support staff is always ready to go the extra mile to make your life a little easier. Over the last couple years, I have been buying auto transport leads from Cristy and her team at iMoverLeads, and her leads have become the very cornerstone of my sales efforts. They are simply the best, need I say anything more."
Nichole, Hilton Auto Transport
"Your leads are excellent. I have been buying your monthly lead package for some time now, and have generated a lot of revenue from it. It's well worth the money. Thanks Cristy! I would recommend iMover Leads to any auto transporters looking for quality leads."
Ray, 1-Flat Rate
"I would like the thank iMover Leads for the great quality leads my company receives everyday! As far as customer service goes, Cristy & her team are the best in the business. Thanks iMovers, you ROCK!"
Jimm, DMC Auto Transport, Inc.
"We have purchased large quantities of leads from all the big companies, and have paid a pretty penny for them. iMover Leads gave us more leads than any other lead provider. My sales staff is very happy, everyone is making more money. Cristy and her staff have always been very professional and helpful, they understand the business and the competition."
Brian, Universal Auto Transport
"I have worked with Cristy over the last couple years buying leads from her, and she is one of the most honest, professional, reputable lead providers in our industry. Her and her team at iMover Leads make buying leads, simple and easy. They always return my emails immediately, and answer the phone when I call. Overall, because of their excellent customer service and superior lead quality, this is why they are my favorite lead provider to work with."
Tony, Viking Auto Transport
So what are you waiting for? Boost your sales with iMover Leads, apply online today to start making more money for your auto transport brokerage! Have a Auto Transport Lead Provider Reviews for us? Please send us an email at info@imoverleads.com.